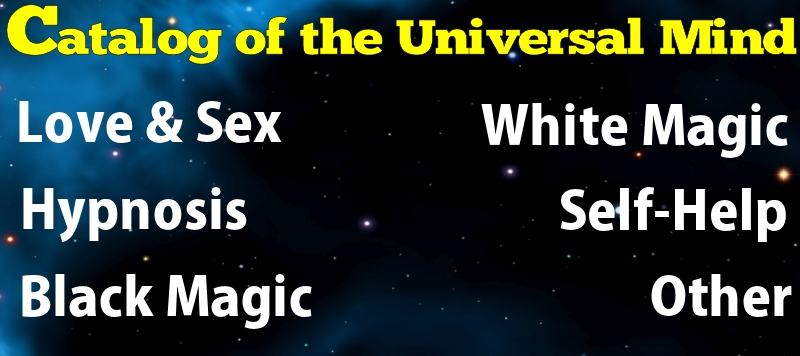 CONQUEST OF TIME - New System Allows You To Communicate With Others Using The Same Methods As The Most Notorious Cult Leaders...
EXORCISM - If Things Are Not Going Your Way... If You Seem To Be Plagued By Failure, Bad Luck, And Misery... The Rituals of EXORCISM In This Book Can Change Your Life Forever!
SECRETS FROM BEYOND THE PYRAMIDS - Unlock The Ancient Secret Powers Of The Pyramids!
THOUGHT DIAL - The Answer To ANY Question Is In Your Mind... And At Your Fingertips!